The 2nd version of the Maestro Rhythm King drum machine didn't change the essential sound much, but instead offered an array of pre-programmed settings. It was popularized by groups such as Sly and the Family Stone.
The MRK-2 had 18 pre-programmed rhythms for example Bossa Nova, Samba and Cha-Cha and were mainly used to accompany a keyboardist. Balance controls allowed the player to emphasize bass or hi-hat much like hifi controls. These were deeply uncool at the time and only a few bands wanted to even use the unnatural and preset sounds.
This is the most popular model, dubbed the "funk box" by Sly (of the Family Stone).
Released  1971
Programs 18 Rhythms
Controls Balance, speed, volume & pilot switch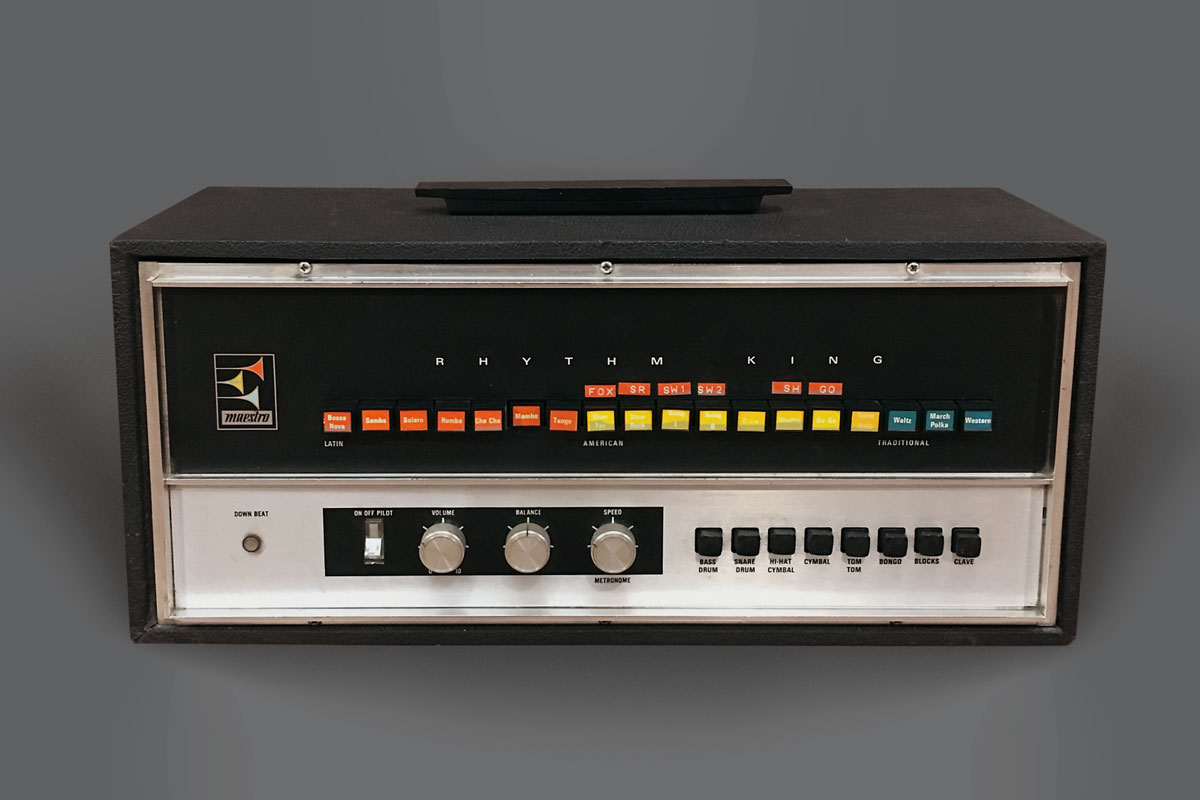 Download – Maestro Rhythm King MRK-2
Contents
2 Kick Drums
2 Snare Drums
4 HiHats (2 Open, 2 Closed)
2 Bongos
2 Clave
4 Cymbals (2 open, 2 Choke)
2 Tom Drums
2 Blocks
Size 1.9 MB Zipped
Images